Being a software developer, aka a "computer guy" in Oklahoma has naturally led to many projects in the oil and gas industry, but LANDBOSS has been the most fun. Hi, I'm David and I'm one of the developers of LANDBOSS.
Nice to Meet You
My area of focus on the development team is the presentation layer of the application, that is the user interface (UI) as well as the various reports available, of which there are many. I am constantly thinking about ways to improve the experience of you, the user, by making LANDBOSS easier to use and by ensuring the information that you need is easily accessible in the reporting module of the application.
The Notification Bar
Graphic design has always held a special interest to me and developing LANDBOSS has given me an opportunity to fully explore my creative side. For example, recently we had the need to occasionally present certain informational messages to users. My initial design was to display the message in a small popup box, but after implementation the box proved to be too small and easily missed.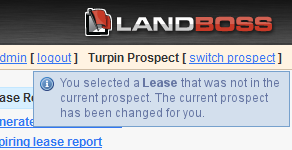 I began searching for alternate methods of displaying the message so that you were sure to see it, you wouldn't have a problem reading it, and it wouldn't interrupt your work. I decided upon a "notification bar" design that always appears in the same location, is easy to read, and will automatically go away after a short time.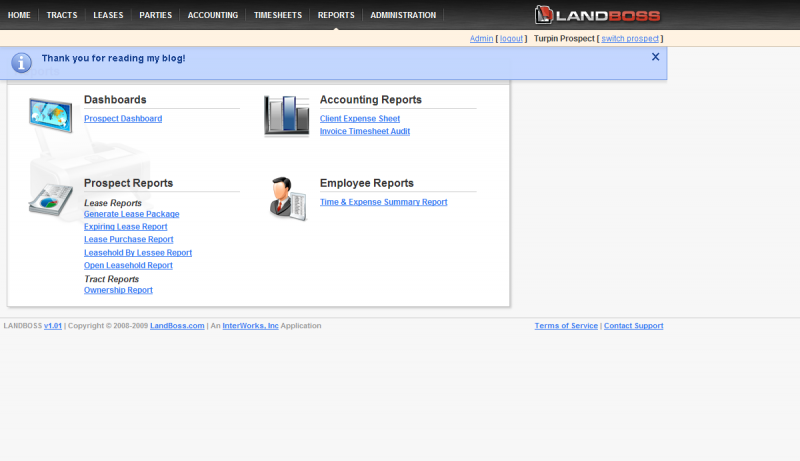 We are working on fully implementing the new Notification Bar in LANDBOSS as I write this blog, so you can look forward to seeing it in the next release! Designing the Notification Bar was a lot of fun, so much fun that I marvel at being paid to do it.
Until Next Time
I have enjoyed giving you a peak at just one new user interface feature coming up in the next release. This is the first post of a weekly blog in which I will continue to give you previews of the exciting new features that me and the rest of the LANDBOSS team are working on. Have a great day and I'll see you next week.